Carsten Wehrle
Soul Business Finder | Ikigai Ambassador | Author
Success with Purpose – Taking off to the next business level with your why
Ikigai Workbook
The Ikigai Workbook supports you in a guided process with yourself to find your why.
Personal Blog
My personal Blog on Medium.com
On the Way to Your Why – How to Achieve What You Really Want in Your Life.
If you don't feel like getting up in the morning, it's a clear warning signal from your body that your professional and private life is no longer in balance.
You ask yourself: does what I am doing here have any real meaning? What am I doing all this for? Will it have had any positive impact on the world in a few years?
I've been at that point too and spent a long time thinking about why. After a long journey and many experiences I founded mindbizz – a place for more success with purpose. Here you can start your own journey to your why.
Clarity about one's own positioning
Be the pilot in your life, not the passenger
Freedom and self-determination
It's your life - make your own decisions
How to start?
On mindbizz.de there are many freely available articles and information with which you can find a first orientation about your why.
Ikigai Workbook
The Ikigai Workbook is your entry point on the path to yourself and what you really really want in your life. Available as paperback or eBook (both with additional worksheets for download) you can start practically immediately. The entire process to your Ikigai is backed with examples, giving you the best possible results and a quick start.
Personal Coaching
The articles and the book have made you curious and you would like to benefit from my many years of experience?
As a successful serial entrepreneur, I accompany founder on their way to build a successful business with their why – also supported by a fine network of experts on special topics.
Business start-up consulting (AVGS)
Support for entrepreneurs who receive ALG1, have an AVGS and want to receive the Government Start-up allowance. (applies only to Germany)
My goal is to support you in such a way that you get off to a good start with your soul business and, above all, are successful in the long term. For organizational reasons, this spots are strictly limited.
Personal Coaching
I am an entrepreneur first and foremost and have learned a lot in my life from other entrepreneurs and my mentors. From my experience, someone should be where you want to be so you can learn from that first-hand knowledge. Today, I pass my expertise on as an author, mentor and in my personal 1:1 coaching sessions.
For whom is personal coaching suitable?
If you don't know what you want yet, I recommend you to browse a little bit on mindbizz and work through the Ikigai workbook. This will give you a good basis without a big investment. If you are already planning your business or want to take your business to the next level, let's see how I can support you.
What are the contents of the coaching?
Simply put: exactly the ones you need right now. There is no rigid system to work with. We analyze together where you are right now, where you want to go and then find the path that will get you there. This is very individual, so there are no prefabricated programs in personal coaching.
Do we fit together?
Over the course of my life, I have gained experience in a number of industries. What they all had in common was that I always found ways to automate processes. If your startup or business has the potential to scale through online tools, I can probably help you already. Even if you are quite happy with your business and still want to take a look into the future to see what else is possible.
Do I have to make a (long-term) contract?
Your time is as valuable to me as mine. There are no minimum durations or acceptances. You can completely risk-free renounce further coaching at any time. I am of the opinion that a good coaching must also have a correspondingly good relationship with each other as a basis. This is achieved through trust and mutual commitment, not through long-term contracts.
How can we start?
Please send me a message using the contact form at the bottom of the page, describing your business or what you're up to, as well as what you expect from coaching. Since I am an entrepreneur and author, I only have a limited amount of time for coaching and consulting. And I would like to use this time in the best possible way for the purpose of our mutual cooperation. Your message will help me to assess if we are a good match for your business or if someone from my network might be able to help you better. Your request is non-binding in any case.
Aboout me
With a clear focus on purpose in (professional) life, as a specialst for digital strategies, startup coach & mentor, I have a clear view on the "Why?" behind digital business models in line with people's personality development.
As a long-time entrepreneur, I have extensive experience in founding, building and growing startups and agencies. I know the problems and hurdles that startups face from my own many years of experience. Trainings in Integral Life Coaching and NLP support my consultations for founders.
Self-discovery and a clear positioning are crucial for your appearance in the market. If you know your why and add the possibilities of digitalization, your business will (almost) run by itself.
"Success is what follows when you follow your purpose."
"Contentment and gratitude in the present moment are the surest path to success."
"Your questions determine the quality of your life."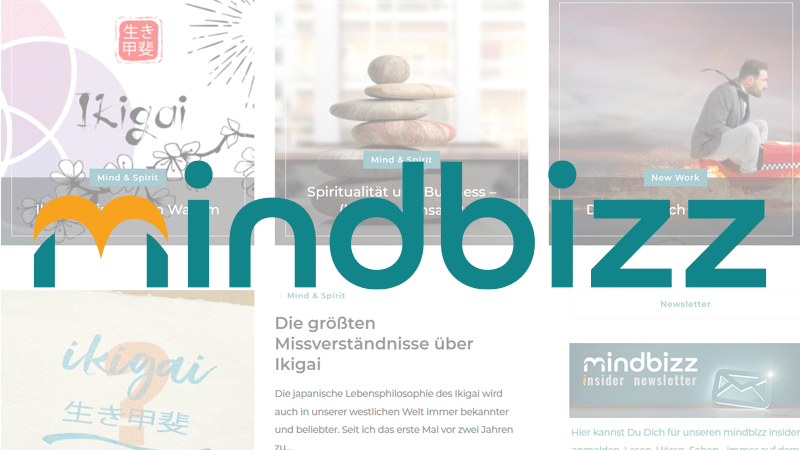 mindbizz.com
On mindbizz you will find our blog with many interesting articles and our publishing portfolio (in devolpment)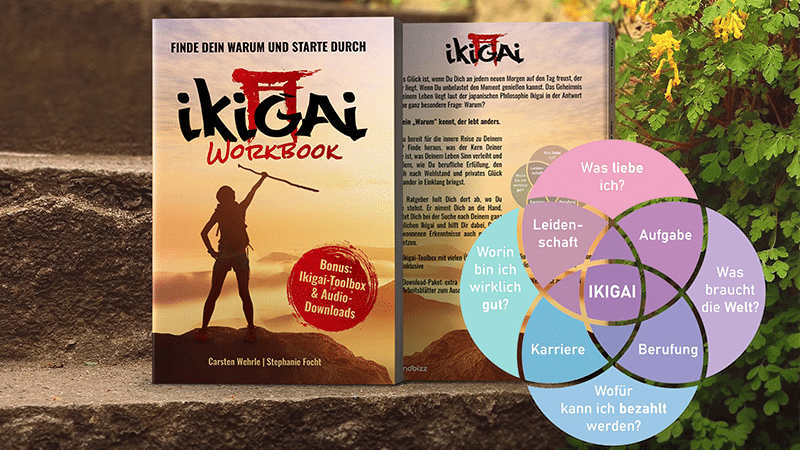 The Ikigai Workbook
The great workbook for your Ikigai. You get a guided step by step process and the right questions to dive even deeper into your life.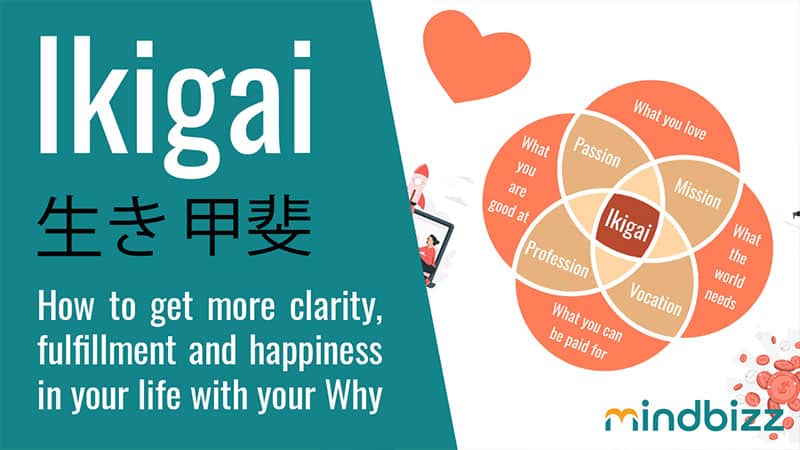 Ikigai explained
In a short 10 minute video we show you how to find clarity and fulfillment with your Why using the Western adaptation of the 4 Pillars.
Find your why and get started. The right time is now.
"Actually" you want to change your life, but somehow you don't find the time for it? If you are waiting for the right time, I can tell you from my own experience and that of many clients: this time will never come if you do not take it.
The decision to change something origins from you alone. If you don't make a decision, it will be made by others. And you remain the passenger in your life. Become a pilot and take off now!